A chronological, abbreviated biography of Jordan Wirsz
Jordan's story is one of passion and excellence which led him to many extraordinary successes. These experiences brought him national notoriety and helped him become known as a renowned investor who is humble and always eager to learn.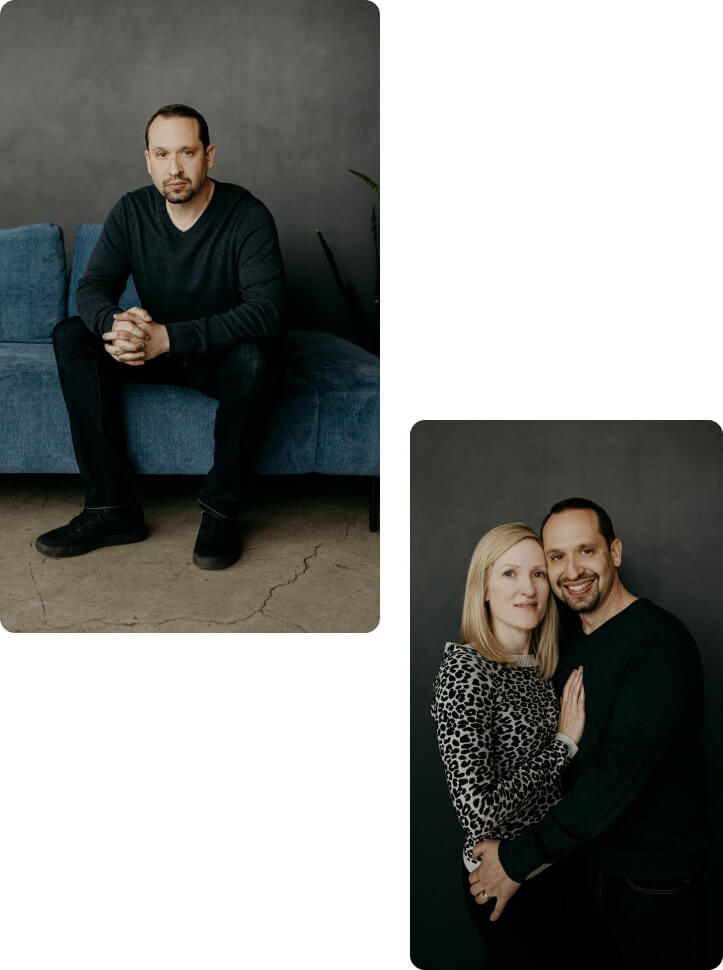 Jordan's approach to investing, wealth creation, wealth preservation, and entrepreneurialism has earned the respect and recognition from his peers.
Throughout his storied career, Jordan never lost sight of his desire to help others be successful. At a young age, Jordan developed a passion for Aviation. At 14 years old, Jordan founded Xtreme Aviation, an online aircraft brokerage, and pilot supplies company. Jordan sold his first aircraft, a helicopter, at 15 years old. Jordan took the proceeds of that $2,500 commission and invested it in unleaded gasoline options, as a futures trader. More on that story from CNBC here: https://www.youtube.com/watch?v=NFXvRDVr5N4&t=2s 
Also at 15 years old, Jordan began taking flying lessons, and at 16 years old, he soloed an airplane. At 17, he earned his private pilots license, and by 18, he was a commercially licensed pilot. Jordan initially had some financial help from mentors who saw his passion for aviation. However, Jordan paid for most of his flight training himself by working three jobs plus running his own business. Jordan worked as a lineman at the local airport FBO, as a part-time manager of a flight school, and he washed and waxed airplanes on the side. Meanwhile, he was building his aircraft brokerage and pilot supplies business, which eventually had more than 1,000 products available online. All this, while Jordan was earning his High School diploma through a home study program….Because he was too busy to go to a traditional school.
At 18 years old, Jordan sold his pilot supplies business for a small sum, and turned to aviation as a career.
Jordan became a lead pilot for a North Florida aerial survey company, and for the next year, flew all across the country building flight time and experience. However, Jordan's passion for business kept tugging at him, and at 19 years old, Jordan moved to Las Vegas, Nevada to learn the real estate investment business. By 21 years old, Jordan had started his own real estate investment company. Keeping with his passion for aviation, he also began flying airshows across the western U.S. in his Extra 300L and Edge 540 aircraft, mentored by the late legendary pilot, Greg Poe. This was one of Jordan's favorite pastimes. Jordan learned and practiced his airshow maneuvers that included pulling as many as 11.5 positive G's and pushing as many as 6 negative G's. In 2006, Jordan retired from airshow flying to focus 100% of his energy on his business.
By 2007, Jordan was an award-winning entrepreneur, having received the prestigious Small Business Administration "Young Entrepreneur of the Year" award. Jordan was formally recognized by members of Congress, the U.S. Senate, and numerous media outlets including CNBC, and Fox News, among others. Jordan was named "top 40 under 40" in Las Vegas and continued to grow his company to more than $100 million under management, with many multiples of that in transactional volume over those years. Jordan wrote and published his first book, "The Maverick Millionaire" in 2007, outlining his story from rags to riches and learning business lessons early in life.
In 2008, Jordan learned what a "market cycle" was (the hard way). By late 2010, Jordan and his real estate company were crushed by the Great Financial Crisis (GFC) and both Jordan and his company's investors saw substantial losses. Although Jordan's company performed better than its competitive peers during the initial phases of the meltdown, it was no match for the depth of financial crisis that destroyed much of the real estate market. At the time, Jordan was young enough that he couldn't fully appreciate what a "market cycle" was.
Jordan promised himself that he would never be "caught off guard" again, and so he went on a mission to study market cycles in depth. He relentlessly studied various markets, economics, technical and fundamental indicators, and completely immersed himself in the subject matter ever since. Licking his wounds from the GFC meltdown, Jordan was frequently asked to speak on the topic of real estate and related market cycles. Jordan was affectionately labeled a "Savant" by his peers
[/saˈvän(t), säˈvän(t) / noun – a learned person, especially a distinguished scientist].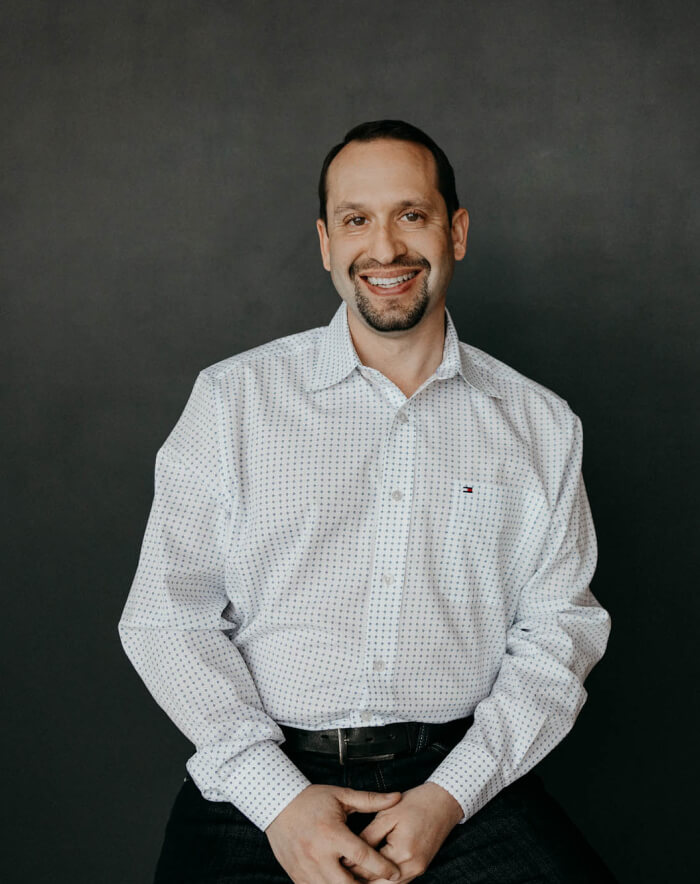 In 2012, Jordan founded Savant Investment Partners, a real estate investment and development company focused on acquiring distressed and value-add real estate assets throughout the southwestern United States.
Jordan led the company and its partners to invest in retail, office, industrial and medical properties. Jordan spun off the brokerage and property management business into Savant Commercial Real Estate, and grew the business to several hundred million dollars of commercial real estate volume. In 2015, Jordan created the very first "Savant Report," a monthly digest of macro-economic opportunity commentary. Over the course of Savant's growth and success, Jordan never forgot the lessons that he learned from the financial crisis in the decade earlier. For that reason, the company became highly successful, boasting a 100% batting average with returns to stakeholders well into the double and triple digit percentages.
In 2020, after many years of hard work and diligent investing, Jordan and his family moved to the picturesque community of Coeur d'Alene Idaho. A slower pace, expansive beauty, endless outdoor recreation, and a much better place to raise his children were among the plethora of reasons that he and his family chose this stunningly beautiful place to call "home." Jordan decided to focus exclusively on inland northwest real estate, and opened his new (local) real estate firm, Corhaven ( www.Corhaven.com ). Jordan's new venture quickly became a notable name in the North Idaho commercial real estate community.
In late 2020, Jordan became intrigued with digital currencies and began experimenting with investments in Bitcoin, Ethereum, and a few other "altcoins" for fun.
 It wasn't long before Jordan's intrigue turned into fascination…And fascination soon turned into passion. Jordan became enthralled with the technological genius of Bitcoin, and the promising use cases of Blockchain technology. Jordan embarked on a journey of thousands of hours of research to learn about the potential of these new technologies and create a framework for what he believed the future of these digital assets would be. 
As Jordan immersed himself into this new digital asset space, he began to unintentionally transform from a real estate investor into a digital asset investor as his passion and understanding of the asset class grew. Jordan found value and opportunity in a seemingly unfamiliar place, and his mind could not quell the optimism for what the future held for this new, little known asset class.
For nearly two years, Jordan's fascination and involvement in this new space continued to grow…So much so, that friends, family and business partners relentlessly queried Jordan about his outlook for these digital assets. The requests for his insights became so prevalent, that he eventually re-started the Savant Report with a focus on Bitcoin, other digital assets, macro outlooks, and other related topics.
Today, Jordan is Founder/CEO of the Savant Report, a well regarded Real Estate investment analysis platform that retail and institutional investors have come to revere. Along with the Savant Report, Jordan also produces a podcast on YouTube (https://www.youtube.com/c/JordanWirsz/) which has garnered notable guests such as Dr. Jeff Ross, Cory Klippsten, Dennis Porter, Natalie Brunell, Greg Foss, Brian Estes, and many others.
Jordan's passion for investing and helping others learn continues to fuel his mission in both real estate, and digital assets. The Savant Report continues to be an impactful channel of information for those who desire to learn, grow, prepare, and invest well.